Louisiana firm will represent expanded Generac Industrial Power product line in territory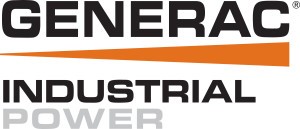 New Orleans, LA. April 18, 2014 – GenSouth, a power generation company located in St Rose, LA. has recently signed an agreement with Generac Power Systems to exclusively represent Generac Industrial Power throughout the State of Louisiana. With this agreement, GenSouth will have access to the newly expanded Generac Industrial Power product line, which offers single generator sets up to 2 megawatts and paralleled power systems up to 100 megawatts.
As a Generac Industrial Power distributor, GenSouth will work with engineers, facility managers, and electrical contractors to specify Generac products, install and commission systems, provide service and maintenance, and more.
Generac Power Systems has begun implementing a new network of industrial product distributors to support the company's aggressive strategic plans for growth in large industrial applications. A pioneer in gaseous-fueled and Bi-Fuel™ power systems, Generac expects this distributor network to help the company enter markets for its new high-output diesel standalone and paralleled power systems.
"We've worked with GenSouth for many years, and are very excited that they have signed on with us again in this new role," said Kyle Raabe, vice president of industrial dealer sales. "Our expanded product line offers unprecedented opportunities for GenSouth to grow their business by tapping new markets that require large standalone generators or paralleled systems. These are exciting times, and we're looking forward to working with GenSouth and enjoying mutual success."
---
About GenSouth
GenSouth began the year after Hurricane Katrina in midyear 2006. The task of building a world-class organization in the aftermath of the worst natural disaster in the US in many years was daunting but we were persistent and eventually successful. Our 6500 square foot repair facility, office building, and parts warehouse sits on almost 4 acres at Riverbend Business Park located just two miles from Louis Armstrong International Airport (in the heart of the New Orleans Industrial Business District). GenSouth also maintains a satellite office in Port Allen, LA. for parts and service support for the western side of State. GenSouth is a 24/7-service provider for Generac Power Products in Louisiana. GenSouth specializes in Industrial sales and the more complex the challenge the better. The professional sales and service staff at GenSouth have many years of business experience in the sale and support of Power Generation Equipment. "We pride ourselves on developing honest long term business relationships and constantly strive for a "Best in Class" reputation."
About Generac (NYSE: GNRC)
Since 1959, Generac has been a leading designer and manufacturer of a wide range of generators, transfer switches, and engine powered products serving residential, light commercial, industrial and construction markets. For commercial and industrial applications, the company offers diesel- and gaseous-fueled generator systems up to 2.0 MW with single generators and up to 100 MW with paralleled systems. These include Generac's Bi-Fuel™ system for dramatic cost savings, the Gemini® Twin Pack system for serious space-saving requirements, and Generac Mobile Power for reliable mobile backup power in even the most extreme conditions. All are available through a broad network of industrial dealers. For more information on Generac and its industrial product line, please visit www.generac.com/for-business. Follow Generac on Twitter@generac. Become a fan on Facebook at www.facebook.com/generacpowersystems.