GenSouth is proud to be Louisiana's and New Orleans's Industrial Distributor for Generac Power Systems. GenSouth sells new Generac emergency power standby and mobile generator systems as well as all related power systems components such as automatic transfer switches, switchgear, fuel systems and accessories. The professionals at GenSouth are widely respected as power generation experts that provide an extremely high level of customer service.
GenSouth also provides comprehensive generator service and maintenance programs on Generac and all brands of generator systems and carries an extensive inventory of parts for rapid response service. We also support our customers with generator rentals for temporary power needs as well as turnkey installation services for those customers requiring a complete emergency power solution.
GenSouth is headquartered in St. Rose, LA (New Orleans Metro), has a Service and Parts Center located in Port Allen, LA (Baton Rouge Metro) and provides sales and service coverage throughout the entire state of Louisiana.
GenSouth Company History: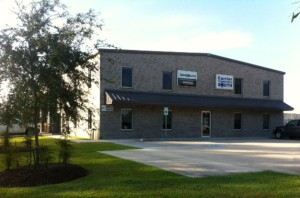 GenSouth was founded in 2006, but we are not new to the generator and standby power industry. We established GenSouth to become a power systems company that would be recognized as a leader in standby power generators in Louisiana and the New Orleans area. We've brought together some of the best talent and expertise in the industry with over 250 years of collective power generation experience. Proudly, the professional team at GenSouth has succeeded in our mission to be the "Best in Class" power generation company in Louisiana. We've done this by developing honest long term business relationships and providing superior customer service. We are proud of the solid reputation that we have built and are continuing to grow by leaps and bounds.